$25 Song Mastering Sale!
Music Guy Mastering is currently offering song mastering at just $25 PER TRACK. This special discount is 50% off my normal rate! Take advantage before this sale ends soon! Start by sending me one of your mixed songs for a FREE TEST MASTER SAMPLE using the form below and experience the Music Guy Mastering difference today. (If the form below doesn't work for you, submit via the directions on the free test master page.)
What is Music Guy Mastering?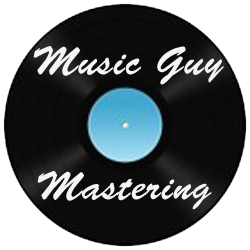 Music Guy Mastering offers over 10 years of experience in song mastering services. Every project is handled personally by Tony, the "Music Guy" himself!
I have song mastered for over one thousand artists over the last decade in every genre imaginable.
If you're unclear as to what is song mastering, click there and jump down the page for an overview.
Otherwise, let's talk about why you should give me a shot with your music.
What Sets Music Guy Mastering Apart?
Rates – My rates are the lowest you'll find in the world of audio mastering services. Refer to the mastering rates section for my latest updated rates.
Experience – I have 10+ years experience in mastering audio in all genres for artists large and small the world over.
Quality – The quality speaks for itself. Hear for yourself by receiving a free test master sample to experience it firsthand before moving forward with me.
Check out my mastering rates section for more information on my latest rates.
Also check out my mastering FAQ section. This covers everything to know so that I can deliver to you the best possible finished and mastered audio.
Interested in audio mixing services? Visit Music Guy Mixing and get a complimentary master from Music Guy Mastering with every mix to ensure that your music sounds as good as possible from square one.
What is Song Mastering?
Audio mastering is the crucial final step after you have your final mixes together but before you release your music. The goal of audio mastering services is threefold:
Audio Quality
First, and most importantly, the goal of audio mastering services is to make your music sound better than you ever could have imagined.
I use various tools and plugins, analog and digital, to achieve that professional sound your music has been missing to make it stand up next to radio hits of today.
Achieving the best sound possible and overwhelming the client with quality is really my main objective.
Audio Cohesion
Secondly, the purpose is to create unity between the various songs of a record and create a final product.
When mastering a full record, you can have individual songs which were recorded in a wide array of different environments and perhaps even with different producers.
At the very least, every song is mixed down to different levels.
It's the mastering engineer's job to create a unified flow and relation between the songs. This takes a random assortment of songs and turns it into that final product that is the record.
Audio Medium
The final goal pertains to clients interested in a physical release for their music.
I also create the specific necessary files sent to the CD or vinyl replication plant.
Depending on the medium, this can mean nitty gritty things like setting how songs flow into one another, the space between songs, setting the overall output (volume) level of the CD to be on par with other commercial releases, making sure the CD adheres to RedBook standards, and even adding information to a CD like ISRC codes.
In short, the audio mastering engineer has a lot of responsibilities as the last one to affect the music before it's released digitally or before it's sent off to be replicated for a physical release.
The engineer ensures that everything is just right, otherwise it's a costly mistake.